Doctor of Business Administration
(Kobe University)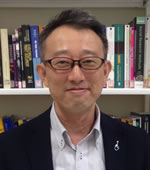 Title
Associate Professor of Technology Management
Abstract of Research and Education
In his research, Professor Miyao focuses on the way how organizations and individuals overcome the several obstacles standing on an innovation process. In particular, he conducts case studies on the development of new products and new business models, and quantitative research on the factors that promote the innovation behavior of individuals in organizations.
For the undergraduate students, he provides the class of Industrial Management that provides students with a framework for understanding the management of production and technology management in manufacturing companies. In the seminar, he provides practical learning opportunities such as participating in the inter-college competition of product planning.
For the graduate students, he provides the class of Technology Management, educating the students to acquire the knowledge to research a wide range of topics related to technology management.
Details of Research Achievement