Doctor of Business Administration
(Kobe University)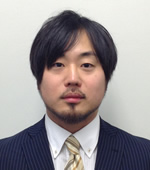 Title
Associate Professor of Marketing
Specialized Fields
Marketing
Fields of Interest
Marketing, Retail Marketing, Service Marketing
Current Research
"Potential role of frugal innovation for diffusing energy management system in Japan", in S. Buse and R. Tiwari (eds.), Managing Innovation in a Global and Digital World: Meeting Societal Challenges and Enhancing Competitiveness, Wiesbaden, Springer Gabler. 2019. (Co-authored with Rajnish Tiwari and Stephan Buse)
"Information technology use in retail chains: Impact on the standardisation of pricing and promotion strategies and performance," Journal of Retailing and Consumer Services, 2018, Vol.45, pp.81-91. (Co-authored with Yuji Sakagawa)
"Waiting in exit-stage operations: Expectation for self-checkout systems and overall satisfaction," Journal of Marketing Channels, 2016, Vol.23(4), 241-254. (Co-authored with Kenichi Nishioka)
"Store information processing in IT based retail merchandising," Journal of Marketing Trends, 2013, Vol.2(1-2), pp.65-72.