Doctor of Business Administration
(Kobe University)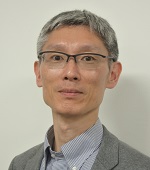 Title
Professor of accounting
Specialized Fields
Financial Accounting and Accounting History.
Fields of Interest
Financial accounting; accounting for intangible assets; accounting history
Current Research
Goodwill Accounting in America: Theory, Institutions, and Practice, Chuokeizaisha, 2003 (in Japanese).
"Changes in the Recording System in Japanese Trading Companies, c.1890-1926", Paper presented at the 9th World Congress of Accounting Historians, Melbourne, 2002.
"Disclosure of Intangible Assets by U.S. Big Business, 1895-1914", Paper presented at the 2nd Accounting History International Conference, Osaka, 2001.