Doctor of Business Administration
(Kobe University)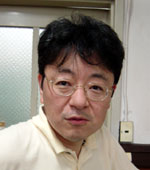 Title
Professor of Financial Accounting and Taxation
Specialized Fields
Financial Accounting, Tax Accounting, and Corporate Governance in Japan.
Fields of Interest
Interaction between financial reporting and taxable income assessment, Tax effect on asset price
Current Research
"Corporate Groups and Their Auditors", in Shyam Sunder and Hidetoshi Yamaji (eds.), The Japanese Style of Business Accounting,Quorum Books, 1999, 69-96.
"Relationship between Corporate Groups and Auditors in Japan", The Cooperation Strategy of Korean and Japanese Firms in the Era of Globalization, 1995, 121-144.